Hey everyone!
Today I played Znation Afterlife, I noticed a player and I think he is hacking.
First of all what I noticed was his survival time of 65 days with only 4 hours of total playtime on the server.
Second was his aim is incredible good, Like 1 shot 1 kill all the time in just a second. He keeps killing everyone within 1 second, No misses, No time to aim. I suspect aimbot.
Third, He is using superspeed/teleportation aswell
I have made a screen of his playtime.
His name is Greengray he is number 1 on the rank list. I can't find his steam:ID :( I only got this:
http://www.gametracker.com/player/Greengray/195.154.250.154:27020/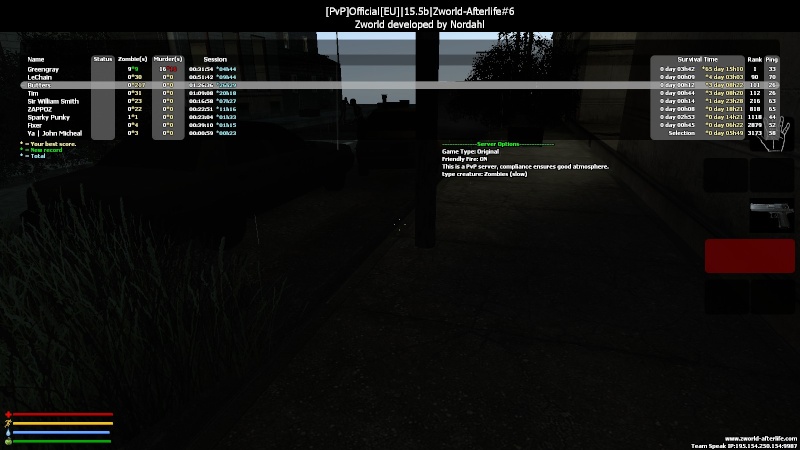 Here you can see how he keeps killing everyone